2018 Range Rover Velar: Perfection
June 13 2018, Land Rover Vancouver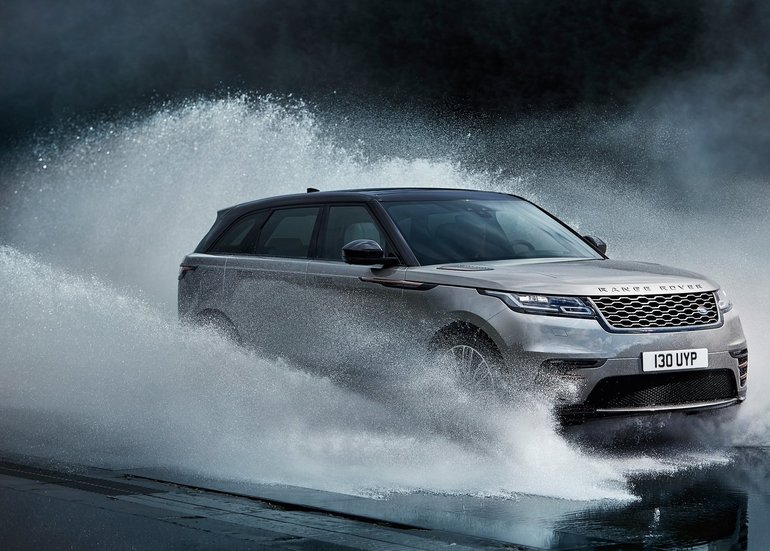 It's hard to think anything other than "gorgeous" when you first lay eyes on the all-new Range Rover Velar. The Velar, however, can do more than just sit pretty on the road. It combines form and function with perfection and features all the amenities and capabilities you'd expect from a Range Rover.
For starters, the 2018 Range Rover Velar is a multiple award winner, earning the AJAC Best Small Premium Utility Vehicle in Canada, 2018 World Car Design of the Year, and 2018 ALG Residual Value Award for Best Premium Midsize Utility 2nd Row Seating just this past year.
The Range Rover Velar only came into existence about a year ago. This brand new model for Range Rover shows just how good their engineers and designers are at coming up with the ideal vehicle that blends capability and beauty. Sleek, sophisticated lines can be found on every angle of this SUV. From the LED headlights to the hideaway door handles, everything about the Velar is beautiful.
Inside the 2018 Range Rover Velar, you'll be just as impressed. The centre stack consists of Range Rover's latest onboard entertainment system, InControl Touch Pro Duo, which features a two-tier touchscreen in full colour. Navigating the entertainment, maps, as well as Terrain Response, is very simple and also stunning to look at.
A fully digital gauge cluster in the 2018 Range Rover Velar features all necessary information while driving, and that includes information for Terrain Response if you decide you do want to go off-road with your Velar – because you can actually do that.
There are two engines available for the all-new Range Rover Velar and they are either a 2.0L engine that produces 180 horsepower and 317 lb-ft of torque or there is a more powerful 3.0L that pushes out 380 horsepower and 332 lb-ft of torque.
To find out more about the all-new and stunning 2018 Range Rover Velar, head down to your local Land Rover Vancouver dealer today to speak with one of our experts. And don't forget to book a test drive.